What types of Art classes do you offer for pre-schoolers?
Our pre-school classes are designed to help 3-5 year old minds grow in their understanding of the world around them through art.  Each class focuses on developing your pre-schooler's"
independence. Each class we teach Junior Sparklers new concepts, artistic skills, and encourage them to navigate our studio independently.  We encourage students to execute their own ideas ad well as think through processes.
creativity.  Junior Sparklers learn basic concepts and themes before brainstorming with the teacher and classmates. These brainstorming sessions help your child learn to list ideas, draw solutions, and creatively execute projects.
motor skills. Junior Sparklers (ages 3-5) refine and enhance their motor skills as they focus on learning to cut, paint, draw, paper mache, mold, & so much more.
What is the cost?
Classes cost $20
How do I enroll & pay? 
Enrolling is easy through our website. You can enroll more than one child at once on the same form if you'd like. Scroll down to the form located on this page. Fill out the form and hit continue. The continue option will take you to payment options. You can pay easily through Paypal & with a credit card through Paypal. You do not need to have a paypal account to pay through Paypal.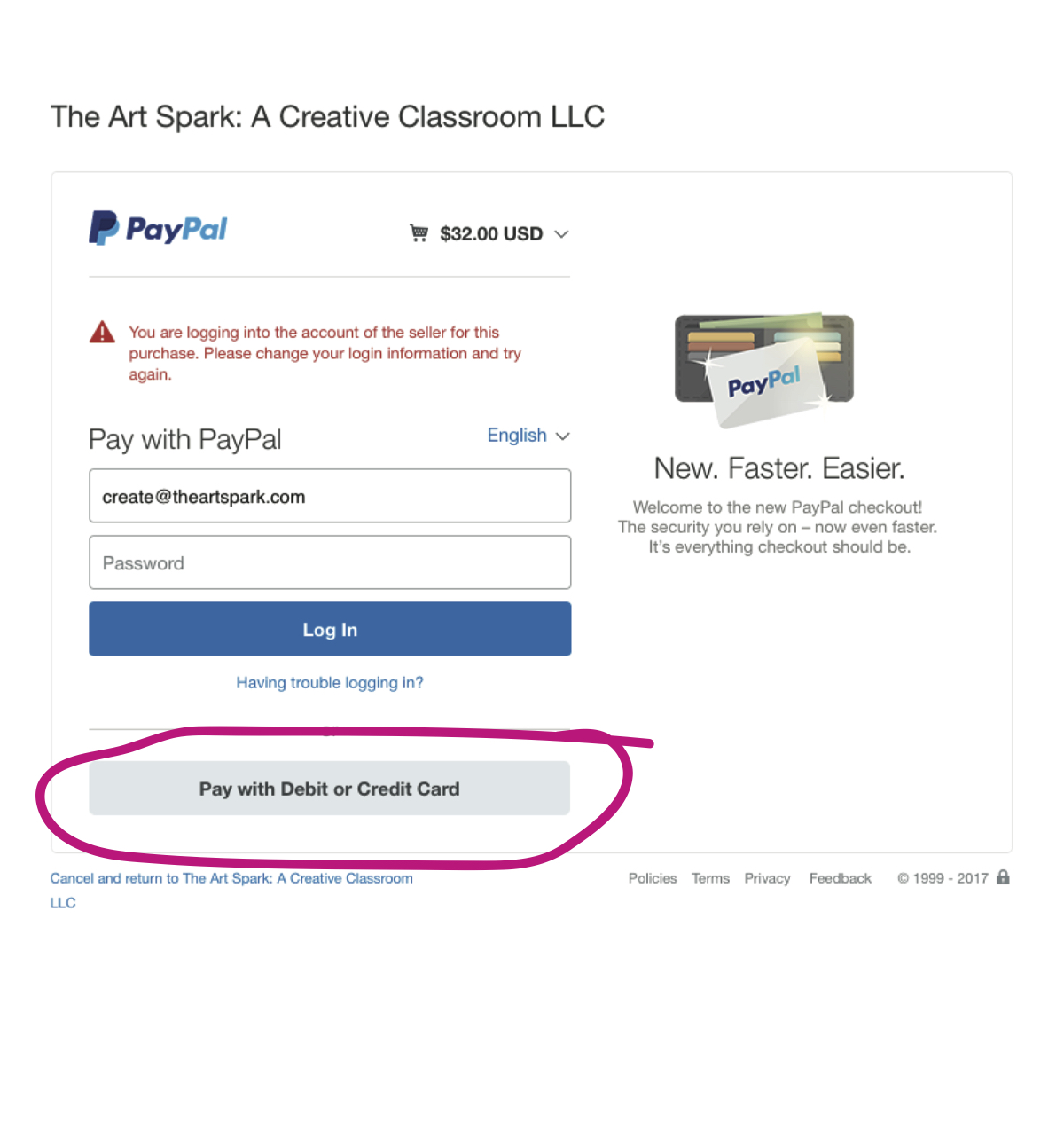 What kinds of projects will you do? 
Each class is packed with books, short relevant videos, brainstorming, and all kinds of art materials. Projects are relevant to whatever the theme is for the session. For example if are doing a session on Hawaii, we may make ukuleles one class & sculpt volcanoes the next!  The best way to get an idea of projects is to check out our Instagram. It is packed with pictures of classes, camps, birthdays, & events. Below we have a detailed list of what classes will be offered.
Junior Sparklers is held on:
Wednesdays from 11-12:30 PM and 
Fridays from 10:00-11:30 AM
See descriptions for Junior Sparklers ages 3-5 years:
November 29th and December 1st
Foil Icicle Banners + Frozen Pond Paintings
Sparklers will get to squeeze pinch and shape frozen icicles out of tin foil. We will decorate our icicles using sparkling glitter and icy paint colors. Each icicle will be hung from a banner that Sparklers can take home with them. We will then talk about what happens to water when it freezes and create our own special frozen pond. Using paper plates as our base we will sculpt little fish from Model Magic and cover the pond with a layer of plastic wrap to create the illusion of a pond frozen over!
December 6th and 8th
Fluffy Shaving Cream Snowmen Decorating
Using shaving cream and glue as our "secret" recipe, Sparkler will create a fluffy mixture to make snowmen out of! This creation will actually dry soft and puffy! Will our snowmen need eyes? A carrot nose? A smile? A hat? A scarf? Stick arms? We can't wait to see the special snowmen they create!
December 13th and 15th 
Gingerbread People + Candy Wonderland Drawing
Sparkler will learn to draw and cut out their very own gingerbread men during this class. We will add different candy additions to our gingerbread using found art supplies such as: beads, poms poms, googly eyes, and glitter to make our gingerbread men extra special. We will then talk about different kinds of candy that people use to decorate gingerbread houses and create our own special oil pastel drawing of a candy wonderland. Sparkler will learn about the art of resist painting as we paint over our oil pastels with watercolors!
December 20th
(NO CLASS ON DECEMBER 21st)
Cold Snow Dough + Winter Hat Designs
Using cornstarch that's been in the freezer (so it's nice and cold), conditioner, and white glitter, Sparklers will mix together a soft cold dough that we can roll into snowballs, snowmen, and other snow sculptures. We will also have the opportunity to create our own paper winter hats using colored paper, Sharpie markers, and cotton balls!
NO CLASS ON DECEMBER 27th OR DECEMBER 29th (Winter Camps available for Sign Up)
January 3rd and 5th
Rainbow Unicorn Puppets
Junior Sparklers will learn how to draw a simple unicorn body and head and cut it out all on their own. We will then use paint, markers, felt, yarn, googly eyes and more to make our special rainbow unicorn. We will purposefully not give out unicorn legs and we will leave hole in the bottom of our unicorn to put our fingers. We will then put on a special unicorn puppet show!
January 10th
(NO CLASS ON JANUARY 12th)
Fire Breathing Dragons
Sparklers will decorate a toilet paper tube by wrapping it in tin foil to give it a shiny exterior. Using Sharpie markers to draw scales and poms poms to create eyes, Sparkler will create a magical dragon that can actually blow fire. We will use town tissue paper in fiery colors and glue it to the end of the tube. Sparklers will be able to blow and see the tissue paper wave and move to create a fire breathing dragon!
January 17th and 19th
Paint Blotters + Butterfly Wands
This class, Sparklers will learn all about symmetry and how some things are the same on both sides. We will first do paint blottings as a special  art experiment!  First Sparklers will fold a piece of paper, gob paint into the crease, give it rub and open it up. What happens to both the sides of paper? Do they look the same or different? Sparklers will then create a symmetrical butterfly that we will attach to a wand to make it flutter and fly!
January 24th and 26th
Shaving Cream Paper Marbling
What happens when you swirl food coloring into shaving cream? It creates a beautiful swirling pattern reminiscent of glass marbles! Sparklers will spread shaving cream over a large surface and choose a variety of food colors to squirt out and swirl into the shaving cream. We will then press paper onto our designs and see what happens!
January 31st  and February 2nd
Clay Fish Mosaics
Sparklers will use Air Dry clay to create a special fish. We will roll our clay into a flat piece and use a pencil to carve a simple shape of a fish out of the clay. Using different clay tools we will scratch and draw designs into our fish. We will press beads, sequins, and other found art materials to make beautiful scales on our fish!
February 7th and 9th
Blow Paint Peacocks
Using very wet watercolors on our paper we will blow through a straw to create long peacock feathers. We will use colors that represent a peacock: royal blue, deep purple, and turquoise. After our paintings dry we will add paper cut outs to complete our peacocks. Will we need beaks? Eyes? Legs?  We can't wait to see what the Sparklers create!
*Our classes will go until end of May 2018. We will continue to add more class descriptions throughout the year.
Our studio is located at 9430 Main Avenue.
Where do I park to drop off my child?
If you are just dropping off, feel free to drop off your child at the  white steps. We will come outside 5 minutes before class starts to let all the kids in at the steps.  Please do not park in the Coffee Shop/Antique Spots. If you would like to come check out our studio or see a project, please park in the grass lot directly behind our studio. This is a one-way entrance so please use caution when entering/exiting.
What do I do if my I know my child is going to miss a class?
We do not need a heads up! Class passes are designed to be used at your convenience. If your child has a doctor's appointment, Girl Scout Meeting, or is sick there is no penalty and no charge to your pass. We only deduct class passes for times your child is actively attending.
Does my pass ever expire?
Please use all Class passes classes by May 25, 2018.  Class passes will expire May 26, 2018. (Simply because we will be beginning summer camp!)