*Creative Explorers program begins on Tuesday September 3rd. Receive two FREE classes when you attend class in the month of September 2019*
What types of art classes do you offer for pre-schoolers?
Our Creative Explorer classes are designed to help 3-5 year old minds grow in their understanding of the world around them through art. Each class we teach Creative Explorers new concepts, artistic skills, and encourage them to navigate our studio independently.  We inspire students to execute their own ideas as well as think through processes.  Creative Explorers refine and enhance their motor skills as they focus on learning to cut, paint, draw, paper mache, mold, & so much more!
What ages are Creative Explorers for? 3-5 yrs.
What times and days do you offer Creative Explorers? Monday, Tuesday, Thursday 11:15AM-Noon (with grownup) and Fridays (with grownup) Creative Play and Snack 9AM-11AM. (Open house style)
Sept 3 & 5 + Under the Sea Creative Play and Snack on Friday
Stamp-tastic!
Sparklers will create stamps using yarn, foam, cups and more before creating a stamp-tastic painting!
Sept 9, 10, & 12 + Garden Growers Creative Play and Snack on Friday 
Out of this WORLD Art
Sparklers will learn how to mix the color green before making silly aliens. They will then mix up moon dough to play with!
Sept 16, 17, & 19 + Little Chefs Creative Play and Snack on Friday
Hot Air Balloons
Sparklers will create a fun hot air balloon craft. With a grown ups help they will blow up a balloon, and learn the art of folding to create the basket that goes below!
Sept 23, 24, & 26 + Under the Sea Creative Play and Snack on Friday
Rainbow Clouds
Sparklers will create a rainbow!Each color of the rainbow will be created using pipes cleaners and a chain effect. We will also practice mixing up different blue paint tints for a beautiful background.

Sept 30, Oct 1, & 3 + Garden Growers Creative Play and Snack on Friday
Amazing Amazon
Sparkler swill learn about the Amazing Amazon and the animals that live there. They will then create a felt monkey puppet
Oct 7, 8, & 10 + Little Chefs Creative Play and Snack on Friday
Movies and Popcorn!
Sparklers will discuss movies they have seen. They will practice creating a pattern, coloring, and glueing to make their popcorn box, and then find fluffy material to use as popcorn for the top.
Oct 14, 15, & 17 + Under the Sea Creative Play and Snack on Friday
Fall Trees & Leaves 
Sparklers will paint a beautiful tree. They will then create fall leaves using a stamping technique with q-tips!
Oct 21, 22, & 24 + Garden Growers Creative Play and Snack on Friday
Canvas Board + Tape
Painters tape will be cut into a variety of sizes and shapes that will be identified before placing it on our canvas. We will then get to work painting our canvas with a variety of colors we mix. We will then remove the tape to see the amazing stencil effect that painters tape creates!
Oct 28, 29,  & 31 + Little Chef  Creative Play and Snack on Friday
Halloween Pumpkins
We will practice our sculpting techniques as we create clay pumpkins. We will focus on rolling, slipping and scoring, and pinching. We will then learn how to mix up a beautiful, bright orange to paint our pumpkins with!
NEW Creative Play and Snack Fridays 9AM-11AM (Ages 18 months-5 yrs.) At Art Spark we know the importance of make believe, creative play, and the magic of a good snack! Tots and Explorers are welcome to join us on Fridays for creative playtime and snacks. We will offer rotating themes (listed below) for your child to come and experience. One snack per child will be available during playtime (cost is included with pass). We just ask that snack be eaten in our blue room, away from the play area to reduce germs. Creative Play and Snack will begin at 9AM and end at 11AM. You do not have to stay for the whole two hours (we know little ones tire out easily)! The Creative Play will be centered around stimulating your child's (children's)  fine motor skills, problem solving, and imagination. We will offer a multitude of sensory bins, toys, activities, and age appropriate art supplies!
Rotating Themes
Under the Sea
Ocean Sensory Bin-water/ shells/ pouring cups
Treasure Chest Exploration- dry rice/ dry beans/ hidden treasure/ ice cube tray collection 
Colorful Pom Pom Water Play- water bins/ colorful pom poms/ scoopers *
Watercolor Painting- explore watercolor resist painting
Beanie Baby Play- imaginative play with ocean themed Beanie Babies

Garden Growers
Watering Can Practice: watering cans/ water/ bins
"Seed" Sorting: Pom Pom "seeds"/ color sorting
Dot Sticker Flowers: sticker peeling/ learning shapes/ color identification*
Bug Drawing: markers/ putting caps on practice/ shapes and counting
Beanie Baby Play: imaginative play with farm themed Beanie Babies
Little Chefs
Play Kitchen: pretend kitchen and food
Pouring Practice: Water/ cups/ pouring practice
Food Sculpting: Model Magic/ color mixing/ pinching and rolling
Colorful Noodle Jewelry: stringing "beads"/ color identification
*Credit to www.busytoddler.com
What is the cost? Purchase a class pass at any time and join the fun! Stay and watch/ assist your toddler on Monday-Tuesday, or let your child work independently on Fridays.
$10 per Monday,Tuesday, and Thursday and Friday
Does My Pass Run Out? Passes can be used until Friday, May 22nd 2020
*All passes purchased before May 2019 are now void
How do I enroll & pay? Enrolling is easy through our website. You can enroll more than one child at once on the same form if you'd like. Scroll down to the form located on this page. Fill out the form and hit continue. The continue option will take you to payment options. You can pay easily through Paypal & with a credit card through Paypal.
You do not need to have a paypal account to pay through Paypal.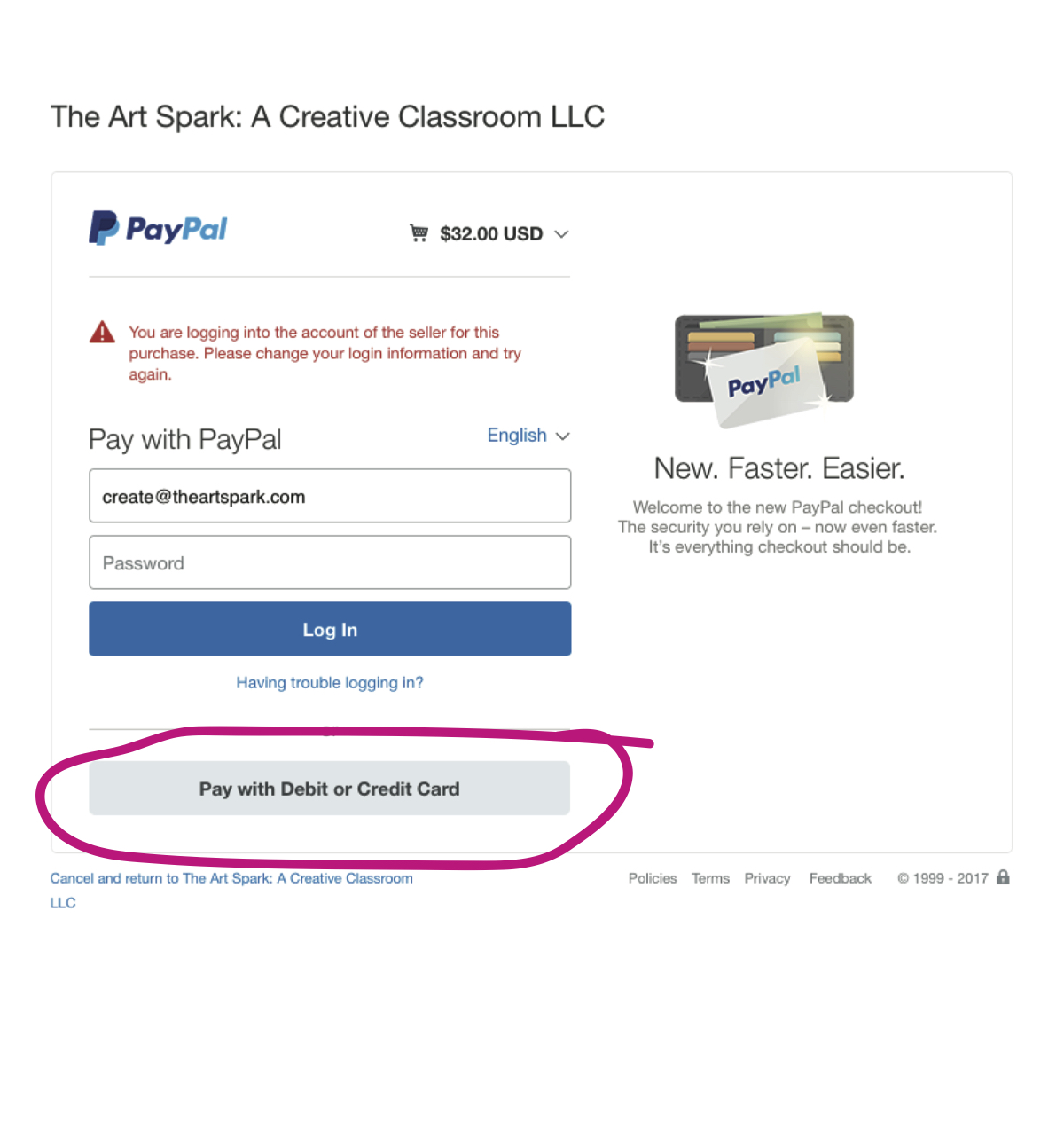 What kinds of projects will you do? Each class is packed with books, brainstorming, and all kinds of art materials. The best way to get an idea of projects is to check out our Instagram. It is packed with pictures of classes, camps, birthdays, & events. Here is a list of the projects we will be doing each week.  We continually add more class descriptions as the year goes on.

Projects TBA
What do I do if my I know my child is going to miss a class?
We do not need a heads up! Class passes are designed to be used at your convenience. If your child has a doctor's appointment, Girl Scout Meeting, or is sick there is no penalty and no charge to your pass. We only deduct class passes for times your child is actively attending.
Does my pass ever expire? Please use all Class passes classes by May 22, 2020.