What types of art classes do you offer for pre-schoolers?
Our Creative Explorer classes are designed to help 3-5 year old minds grow in their understanding of the world around them through art. Each class we teach Creative Explorers new concepts, artistic skills, and encourage them to navigate our studio independently.  We inspire students to execute their own ideas as well as think through processes.  Creative Explorers refine and enhance their motor skills as they focus on learning to cut, paint, draw, paper mache, mold, & so much more!
What ages are Creative Explorers for?
3-5 yrs.
What times and days do you offer Creative Explorers?
Monday, Tuesday, Thursday (with grownup) 11:15-Noon
Friday (drop off only) 11:15-Noon
What is the cost?
Purchase a class pass at any time and join the fun! Stay and watch/ assist your toddler on Monday-Tuesday, or let your child work independently on Fridays.
$10 per Monday,Tuesday, and Thursday
$14 per Friday
*Sibling discounts available
How do I enroll & pay?
Enrolling is easy through our website. You can enroll more than one child at once on the same form if you'd like. Scroll down to the form located on this page. Fill out the form and hit continue. The continue option will take you to payment options. You can pay easily through Paypal & with a credit card through Paypal. You do not need to have a paypal account to pay through Paypal.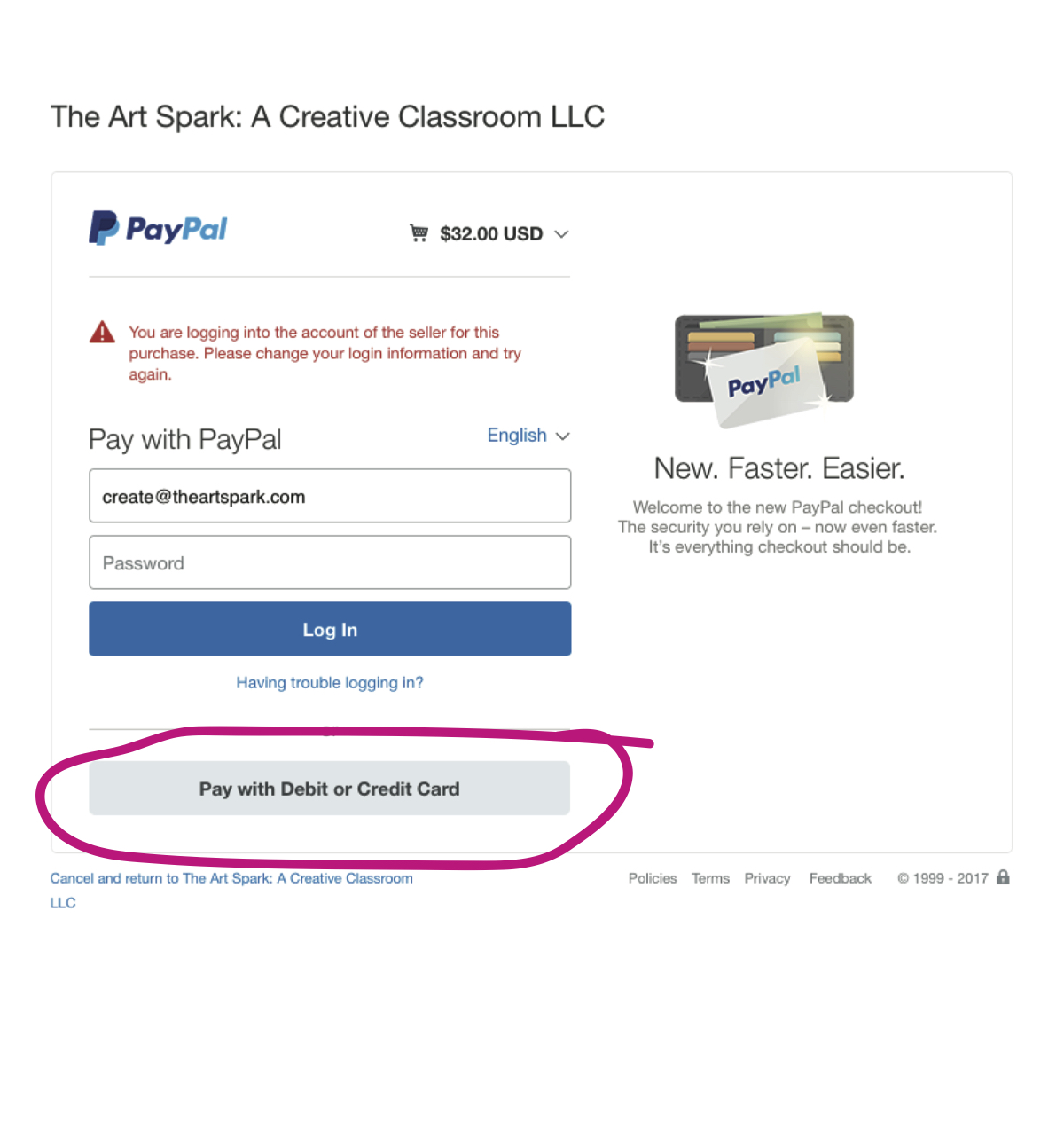 What kinds of projects will you do?
Each class is packed with books, brainstorming, and all kinds of art materials. The best way to get an idea of projects is to check out our Instagram. It is packed with pictures of classes, camps, birthdays, & events.
Here is a list of the projects we will be doing each week.  We continually add more class descriptions as the year goes on.
October 8-12
Paint Scrape Rainbows
Children will learn the order of the rainbow by getting to know ROY G BIV! We will then use acrylic paint to create beautiful paint scraped rainbows .

October 15-19
Melted Crayon Sun-Catchers 
Explorers will try drawing with crayon on a textured surface (fine grit sandpaper). We will then use (teachers)  a hot iron to transfer our crayon to paper. The heat from the iron will create a translucence to the paper, perfect for a gorgeous sun-catcher!

October 22-26
Sparkle Spider Webs and Spider Puppets 
This week Explorers will get to create a spooky spiderweb with oil pastels and watercolors. We will also make a special spider that will have live in our web!

October 29- November 2
Festival Carmel Apple Decorating
Explorers will get to mix up an gooey gooey glue mixture to resemble caramel and will then make Model Magic sprinkles to decorate a pretend apple.

November 5-9 
Oil and Water Rainy Day Painting
Explorers will learn how oil and water don't mix while their create a rainy day painting complete with water droplets and umbrellas!

November 12-16
Tie Dye Jellies + Scissor Skills
We will dive deep underwater to study the graceful jellyfish. Explorers will then create a tie dye jellyfish using a coffee filter.  We will use our scissor skills to cut strips of colorful paper to make our jellyfish's tentacles!

November 19-20 ***NO CLASS ON THURSDAY NOVEMBER 22( Thanksgiving) or FRIDAY NOVEMBER 23***
Gobble Gobble Turkeys
Explorers will create a colorful painted turkey using paper plates and bright autumn paint colors. We will then add accordion folded feathers to complete our special turkeys! Gobble gobble!

November 26-30
Rocketships in Space
This class will be all about exploring the magnificent world of outer space!  Explorers will create their own rocketships that will actually be able to blast off! We will also working on our counting skills as we say our own countdown to blast off.

December 3- 7
Salt Dough Dinosaur Fossils
Explorers will mix up a batch of a special salt dough using spoons and measuring cups. We will then press dinosaurs into our dough and bake them up in the oven!

December 10-14
Sock Snowmen
During this class Explorers will learn about stuffed animals! We will create our very own soft snowman or snowwoman stuffed sock! Will they need hats? Scarves? Carrot stick nose? It's up to the Explorers to decide.

December 17-21
Polar Bear In the Snow Painting
Explorers will paint basic shapes to create a special little polar bear in the midst of a winter blizzard!

What do I do if my I know my child is going to miss a class?
We do not need a heads up! Class passes are designed to be used at your convenience. If your child has a doctor's appointment, Girl Scout Meeting, or is sick there is no penalty and no charge to your pass. We only deduct class passes for times your child is actively attending.
Does my pass ever expire?
Please use all Class passes classes by May 24, 2019. Class passes will expire May 25, 2019. (Simply because we will be beginning summer camp!)
SaveSave
SaveSave