*Important Reminder: Creative Tot Passes will expire on Friday May, 24th 2019.
What types of art classes do you offer for pre-schoolers? Our Creative Explorer classes are designed to help 3-5 year old minds grow in their understanding of the world around them through art. Each class we teach Creative Explorers new concepts, artistic skills, and encourage them to navigate our studio independently.  We inspire students to execute their own ideas as well as think through processes.  Creative Explorers refine and enhance their motor skills as they focus on learning to cut, paint, draw, paper mache, mold, & so much more!
What ages are Creative Explorers for? 3-5 yrs.
What times and days do you offer Creative Explorers? Monday, Tuesday, Thursday (with grownup) 11:15-Noon Friday (drop off only) 11:15-Noon
What is the cost? Purchase a class pass at any time and join the fun! Stay and watch/ assist your toddler on Monday-Tuesday, or let your child work independently on Fridays.
$10 per Monday,Tuesday, and Thursday $14 per Friday *Sibling discounts available
Does My Pass Run Out? Passes can be used until Friday, May 24th 2019
How do I enroll & pay? Enrolling is easy through our website. You can enroll more than one child at once on the same form if you'd like. Scroll down to the form located on this page. Fill out the form and hit continue. The continue option will take you to payment options. You can pay easily through Paypal & with a credit card through Paypal.
You do not need to have a paypal account to pay through Paypal.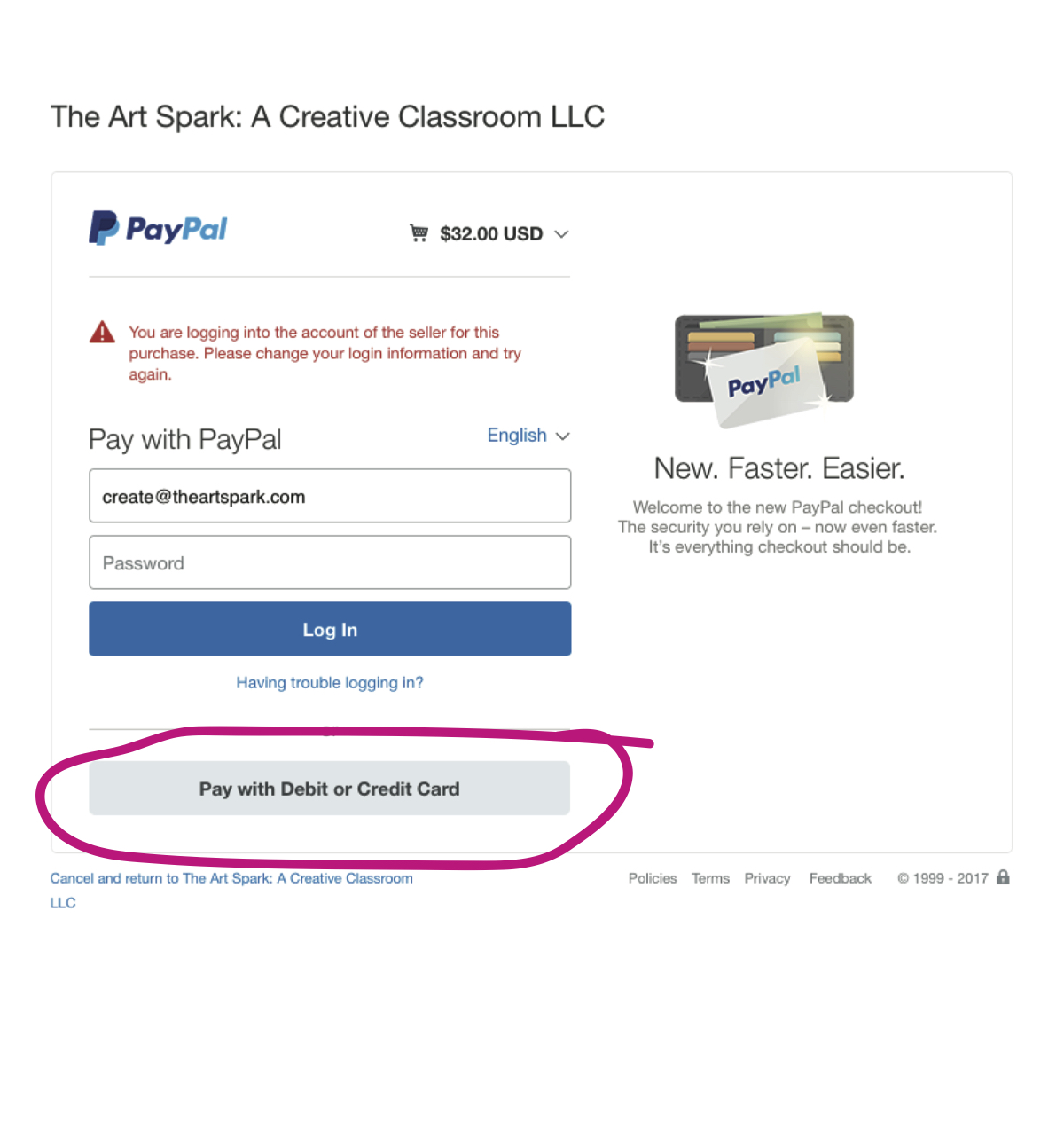 What kinds of projects will you do? Each class is packed with books, brainstorming, and all kinds of art materials. The best way to get an idea of projects is to check out our Instagram. It is packed with pictures of classes, camps, birthdays, & events. Here is a list of the projects we will be doing each week.  We continually add more class descriptions as the year goes on.

May 6, 7, 9, 10 Rainstorms
Storms aren't so scary, They can be beautiful and fun. Explorers can take the scary out of storms by making Model Magic clouds, pipe cleaner  lightening and bright blue raindrops!

May 13, 14, 16, 17 Fishy Fun
Im-pastably cute macaroni fish will put Explorer's patterning and glueing skills to the test. We will also have to figure out how to color all of that macaroni!

May 20, 21, 23, 24 Rainmakers
Creative Explorers will bring the rain with these magical rainbow patterned shakers! We will use cardboard tubes and rice to make our special instruments come to life. 

Creative Explorers 2018-2019 Passes will expire on Friday May 24th 2019 at Noon. We will begin enrollment for 2019-2020 passes in late July/ early August 2019. Thanks for a wonderful year!
What do I do if my I know my child is going to miss a class?
We do not need a heads up! Class passes are designed to be used at your convenience. If your child has a doctor's appointment, Girl Scout Meeting, or is sick there is no penalty and no charge to your pass. We only deduct class passes for times your child is actively attending.
Does my pass ever expire? Please use all Class passes classes by May 24, 2019. Class passes will expire May 25, 2019. (Simply because we will be beginning summer camp!)