The Art Spark studio is open and will have Sparklers Night Out again this FALL!
We have countless procedures in place:
Small class sizes
Social Distancing
Handwashing upon arrival and before and after eating, as well as at pick-up
Individual (non-shared) art materials that are sanitized
Masks required for children when Hamilton county is categorized LEVEL 3 or when there is a state order in place.
Temperature will be taken at the door
Sparkler's Night Out is an opportunity for your child (ages 5 & up) to spend 2.5 whole hours SPARKING imagination creating:
one 2-D take home project
one 3-D take home project
the most important art material: pizza
While YOU can have a night on the town, or sit at home & relax!
How much does Sparklers' Night out cost?  $30-$35 per child
What age range is Sparklers' Night Out for? It depends on the event, some are 5-9 yrs. and other are for 9-12 yrs.
How do I enroll? Enroll on the form below on this page. When you hit, "continue" it will take you to payment options. You can pay via credit card or Paypal
Is anything else served with the pizza? Strawberries, carrots & ranch, and juice or water.
Dinner is served at 6:30 PM.  If you would rather pack a dinner, that is fine! Please indicate you will do so on the form below.
How do I enroll my child for a Sparklers' Night out? Please fill out the form below. Payment options will be provided when you hit, "Continue." You may pay by check or via PayPal.
Where do I enter into the building? Please park in the grass lot in the back of the building. Come through the white picket fence.  You can enter our studio through the teal doors.  The stairway entrance is closed.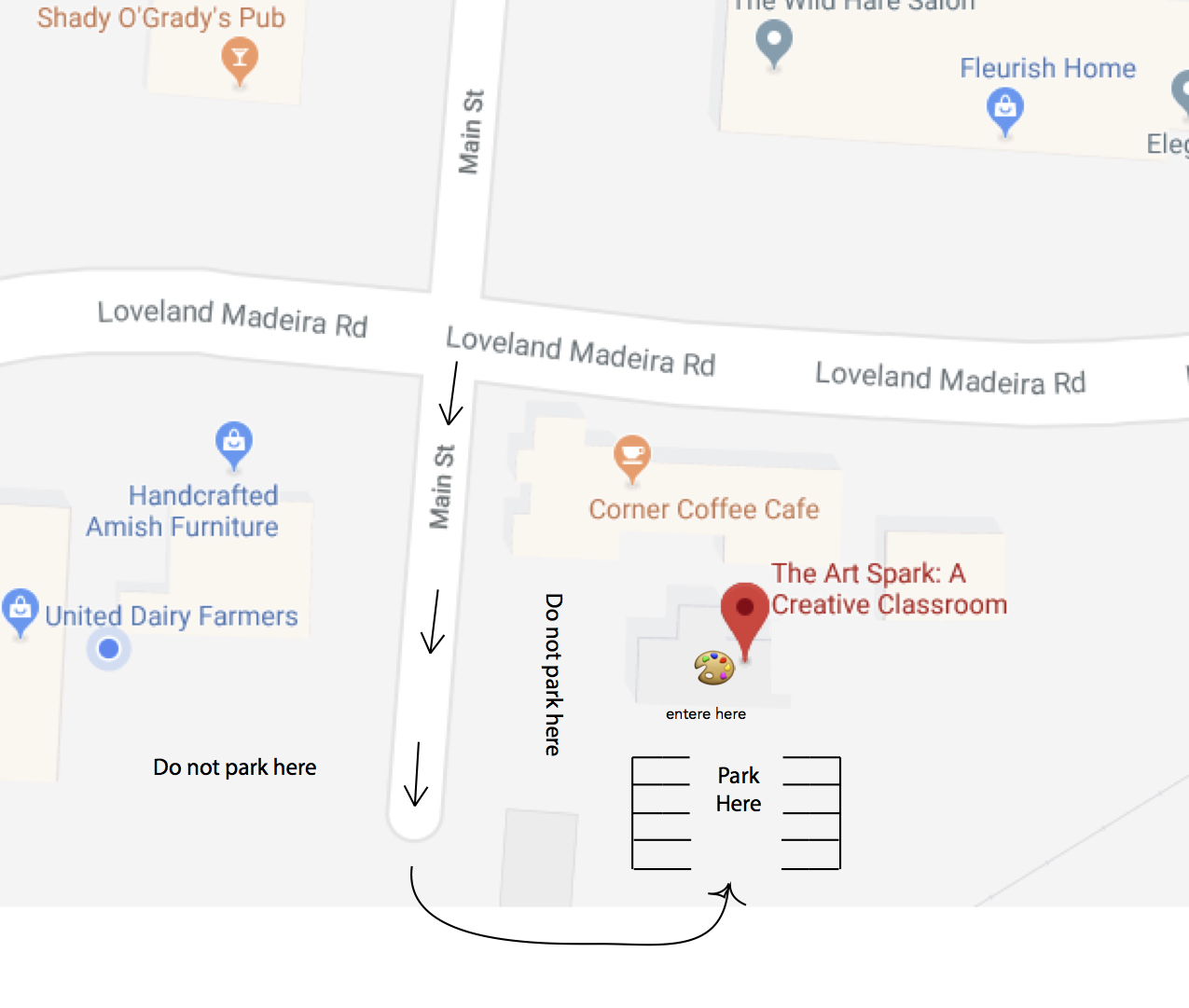 What dates are Sparklers' Night/Day out & what is the theme of each?
Nov 6 
Ages 6-10 years
6-8:30 PM
Cozy Cat Canvas Painting
Sparklers will learn how to paint a cuddly cat complete with fall embellishments on canvas!
Nov 13
Ages 6-10 years 
6-8:30 PM
Pillow Pets
Sparklers will make some pillowy stuffed animals with stuffing and plenty of special decorations!
Nov 20 
Ages 6-10 years 
6-8:30 PM 
Rainbow Jelly Fish 
Sparklers will decorate and design a colorful jelly fish with multi colored tentacles made from pipe cleaners, beads, ribbon, and so much more!
Dec 4 
Ages 6-10 yrs. 
6-8:30 PM 
Sock Snowmen
Sparklers will create soft squishy snowmen and women made from socks, felt, buttons, and pipe cleaners!
Dec 11 
Ages 6-10 yrs. 
6-8:30 PM 
Christmas Tree Painting + Jingle Bell Slime 
Sparklers will learn how to paint a beautiful Christmas Tree on a canvas and make a very special jingly slime!
Dec 18 
Ages 6-10 yrs. 
6-8:30 PM
Gingerbread Houses 
Sparklers will design and decorate their own holiday home with gumdrops, peppermints, frosting, and so much more!
SaveSave