Sparkler's Night Out is an opportunity for your child (ages 5 & up) to spend 2.5 whole hours SPARKING imagination creating:
one 2-D take home project
one 3-D take home project
While YOU can have a night on the town, or sit at home & relax!
How much does Sparklers' Night out cost?  $30 per child
What age range is Sparklers' Night Out for? 5-9 years
How do I enroll? Enroll on the form below on this page. When you hit, "continue" it will take you to payment options. You can pay via credit card or Paypal
How do I enroll my child for a Sparklers' Night out? Please fill out the form below. Payment options will be provided when you hit, "Continue." You may pay by check or via PayPal.
Where do I enter into the building? Please park in the grass lot in the back of the building. Come through the white picket fence.  You can enter our studio through the teal doors.  The stairway entrance is closed.
We have countless procedures in place:
Small class sizes
Social Distancing
Handwashing upon arrival and at departure.
Masks required for children when Hamilton county is categorized LEVEL 3 or when there is a state order in place.
Temperature will be taken at the door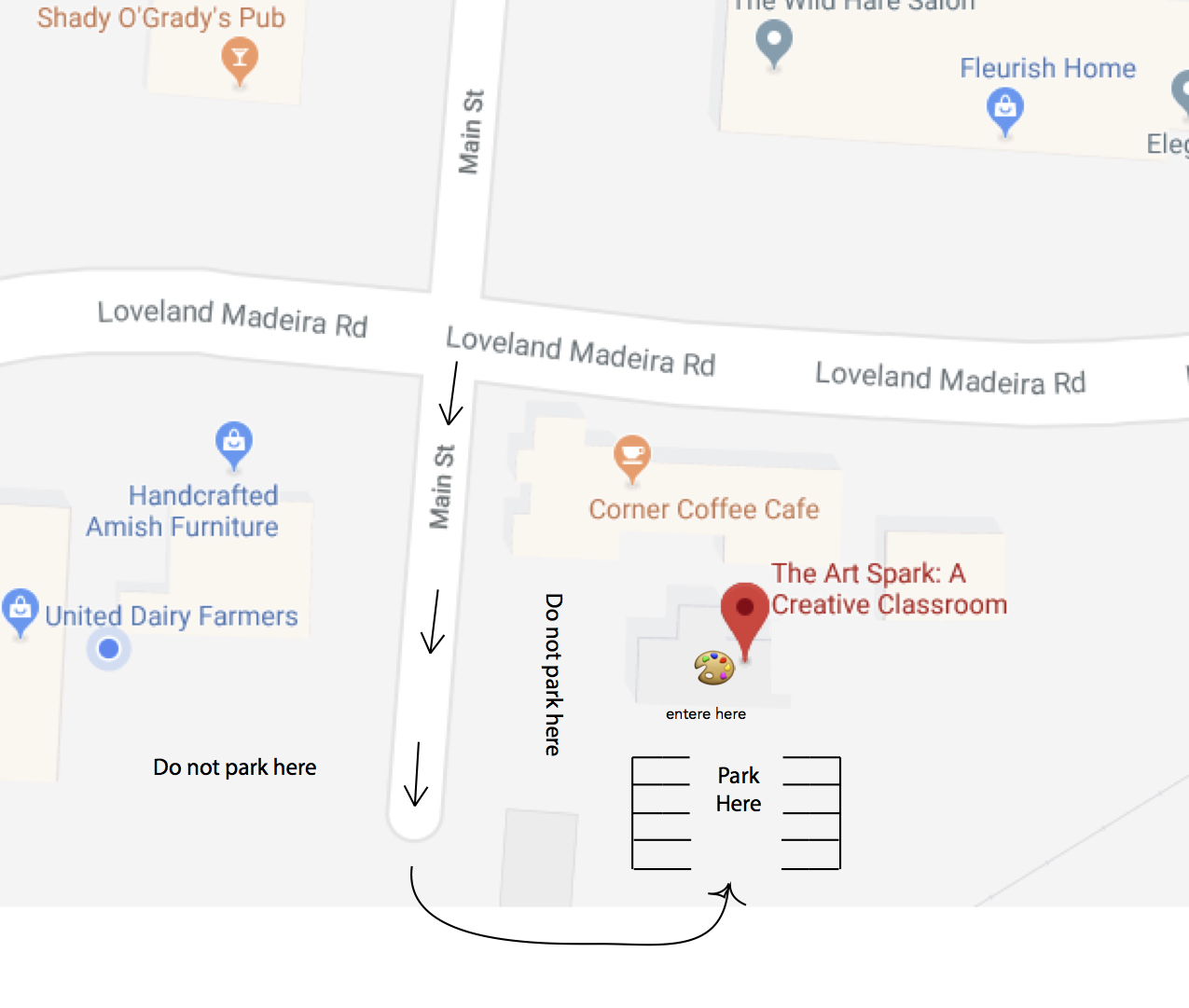 Mad Scientist Slime
April 16
6-8:30
Sparklers will create glow in the dark slime and conduct fun glowing experiments in our glow art room!Things that Fly!
May 7
6-8:30
Sparklers will start by learning how to fold three different types of paper airplanes! We will then create our very own painting of something that flies! What will sparklers choose? A hot air balloon? A dragon? A pegasus? A helicopter? Sparklers will each get to work on drawing and painting their own unique image during this night out!
Painted Cupcake Canvas
May 14
6-8:30
Sparklers will learn how to draw cupcakes in various ways before painting and decorating their very own custom cupcake on canvas. We will use mixed media to add a variety of special toppings to our cupcakes!
SaveSave